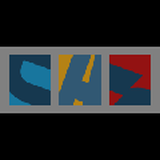 Georgios Cherouvim
ch3
McNistor
Do you have lock camera toggle off? Although just going in and out of SOPs shouldn't deselect your cam even if the lock toggle is off.
I don't have this problem on my end.


Image Not Found
Locking the camera prevents this from happening, but that's not a good solution as I may accidentally change the render camera position. I noticed when setting the triple option above the camera selection to view the rest of the scene, also prevents this issue.
I am in houdini Indie 17.0.459
Which version are using?
I will report it as a bug
thanks
I don't think that was always the case, but since a recent update every time I go between SOP levels the active viewport changes to a "No cam", rather than maintaining the previously selected render camera.
Is there a new setting to prevent this from happening? I find my self re-selecting the render camera in the viewport all the time as I navigate my network.
Hey Tomas,
thanks for sending over an example file. It definitely improves the stiffness, but if I turn the spring side ways it still bends under its own weight. I would need to crank the substeps to 20 and constraint iterations to 500 to get near what I am after, but that seems a bit excessive and slow for just over 100 points of geo.
Maybe the wire solver is faster for what I want.

thanks you and happy holidays