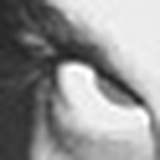 Bilal Yucel
f1b0n4cc1
on windows , sometimes i see same kind of error

i simply drag an example asset such as curve decorator to scene and this time , i can see houdini engine indie license instead of "unknown"

on the other hand, maybe you activated houdini apprentice license and this may conflict with your houdini engine indie license.

it may be related to using commercial and non-commercial license same time.
i also wish this so much, i hope houdini engine work on unity android
i also hope houdini engine to work on android and ios build platforms.