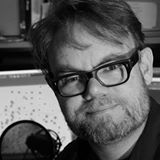 Geordie Martinez
geordiemartinez
I got it to work eventually. Here is the setup for those curious:
I am trying to use PDG to complete a vellum sim, store the sim results on disk using a Vellum IO v2 node (hou 19.5),
THEN export out an alembic of a further down stream alembic ROP

QUESTION: In order to get the full completed sim what node in PDG do I need to use to activate the "save to disk" function of the Vellum IO SOP node and when it's done then the work item is done then generate an alembic from the cached results.

I am trying a ROP Geometry Output, but it doesn't seem to actually activate the Vellum IO v2 node.