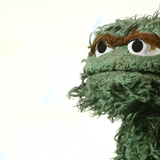 Lewis Taylor
lewis_T
About Me
Expertise
Technical Director
---
Senior FX TD at Industrial Light & Magic
I eagerly await this Tutorial of yours.
I'm not a drug taker, but I would defo like to try what you are on, it seems inter-dimensional.
What houdini is using underneath to do its magic is all public domain formulas and published papers.
Everything Houdini does, Blender can simply do the same.
On the flip side, Houdini could copy Blender code because it is open source.

You literally have no idea what you are talking about, this is brilliant.
Thanks for the laugh.