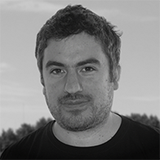 Martín Larravide
martinlarravide
Same problem here. In a amd threadripper 1950x in a fresh Ubuntu install.
Hello, I used to aply materials in crowds whith the materialStylesheet, and link whit a script in shops to random textures. There is any way to aply random textures in karma render inside crowds (paked geometry)?
Someone at least the theory.
And question 2, its ok to import to lops the crowdsource with the sopimport? it is a little slow, and the viewport is heavyer. Thanks.