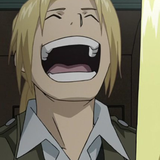 Mike Lyndon
mikelyndon-sesi
MightyKaziu
It is working perfectly fine but when cooking I got this error:
Hi. We fixed this a couple weeks ago. When did you download the plugin?
You can try downloading the zip file again which should have the fix in it.
Otherwise, the solution is to recreate the SpawnParticleFromHoudiniPointCache module. If you just match everything 1:1 and replace it, it will work.
Mike
Akira, it looks like that's a limitation of the compression setting. There doesn't seem to be anything wrong with the math when using pad to power of 2. I think you need to use HDR Compression.

The warning messages are from the way the geometry has been fractured. You probably have some very thin slices.
DrMuerte22
I dont have access to the option for importing the data table
Unfortunately, because the utility scripts are only available in 4.25, the data table struct is only applicable to 4.25 too.