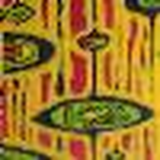 Mark Tucker
mtucker
The short answer (covered in the linked video) is to use the Retime Instances LOP, which takes one point instancer prototype, and turns it into a whole set of prototypes with different time offsets (referencing the original prototype).
`%*/collections/lights` should work, though it won't take advantage of the fact that the `collections` prim will only appear as a child of a component kind, so the search may take a while. If you're using this result often, you might want to make a meta-collection at `/collections.lights`...
I'm not really sure where these errors are coming from, but in my experience they don't seem to cause any harm, so I'd say it is safe to ignore them.