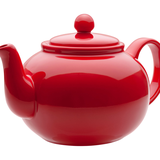 John Petrus
oldteapot7
BTW. Is there set of scene files with few
examples
from Karma XPU? With Proper settings for lights, materials and render settings? Id love to play with ready to test examples so i can check how fast it is on my old machine. I still learning so i don't know how to setup it in Solaris myself (yet)
Id love to see more advanced scene files for each key element. Like it was with 3Ds MAX. Even reading help file wasn't needed back then
iam not that advanced in Houdini and still didnt test Solaris propperly but i think if its look dev module so there should also be advanced sollution for multicamera shots, easy for DOP "Director of Photography" to manipulate in non destructive not linear approach with UI interface a bit like from Adobe Premiere or other software for film editing.

So Solaris would be usefull not only for look dev of still images but also for animation/commercial blocking and editing for animatics and stuff.

i miss that option too..
btw what are shortcuts to make gizmo bigger? and lines thicker? als shortut to relocate gizmo without movig object?