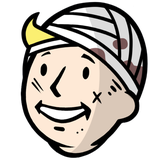 Vu Pham
paranoidx
About Me
INDUSTRY
Advertising / Motion Graphics
SB26

Just came by in 2023, then leave here a solution for any wizard/magician/sorcerer future search
Do a fit by speed on some of those frames for blending velocity initial:
//blending velocity




v@v

 *=

fit

(

length

(

v@v

),

1010

, 

1013

, 

0

, 

1

);

I was here in 2023
From Edward solved solution, it's simple and work just need little bit of adjust
Don't know what was happen with the Resample SOP node in 2014 but in current time I am using Houdini 18.5 (H20 about release), Resample Sop node has two check box need to manage:
Disable: Even Last Segment Same Length

Enable: Maintain Last Vertex

That help to remain the poly line without any cut, no need fuse then no problem need to solve forward. Leave here for any one want to know in the future search.
I was doing Vellum string and need to pin the corner points from bunch of Connect Adjacent Pieces Sop through Resample. It works
Look like a spider web to me
corner points group pin
[
media.giphy.com
]
I do also looking for a mechanical rigging course. It is easier to look at a sci-fi objects than organic to begin with KineFX. I want spaceship, mech, robotic, droid, heavy sci-fi gate, electronic device, organic sentinels ... ah I do miss Transformer, Matrix Sentinels, Star Wars Battle Droids
Battle for Zion, anyone ?