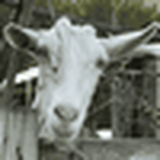 Szymon Kapeniak
symek
We (
https://www.human.film/
) look for someone to help us with creating 2 total (areal) shots of rather small medieval city, partially from provided assets/textures. You can render it by yourself or hand us procedurally created set already shaded and textured. You can do it all or cooperate with our modeler and texture artist. Houdini procedural set dressing in a nutshell. PM for more details. This is ASAP with 2/3 weeks span.
Hi,
Human Ark is Warsaw based animation studio, with +12 years of both original projects and commercial service and its belt. We look for junior and senior pipeline engineers (or TDs ) to help us with what's ahead of us. Mostly feature animation and VFX. We are typical Linux/rez/Shotgun/Houdini/Maya/Nuke/Python/bash studio. We do most of 3D in Houdini.
We are OK with remote work in case of experienced persons, novice people probably should be on site. All typical requirements apply, but we are not strict about anything. If you look for a place to learn new stuff, we can talk.
Human Ark is currently working on feature animation which is probably the funniest film you've ever heard of. We also do some Netflix features, series, and commercials. We are small, open and flexible, you will work without much supervision on many things at the same time. Sounds like fun, isn't it
?
PM me if case you're interested.
Szymon.
aghiles
Now, we are almost done with the installer for 3Delight for Houdini. In a day or two you will be able to install it with a click
Thank you for supporting Houdini Aghiles!