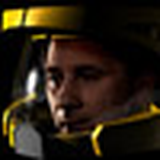 Jeroen Lapre'
syntheticperson
When I drop down a USD ROP LOP in the /stage context, the Output File path defaults to $HIP/geo.
Whereas this tutorial:
https://www.youtube.com/watch?v=tkAomflMmjI
[
www.youtube.com
]
...references USD paths such as $HIP/Library/Layout, etc.
Is there any documentation on recommended directory structure/naming convention for USD?
Especially if one of the purposes/benefits of USD is to be digital content creation app-agnostic.
Since USD can store much more than just geometry, shouldn't it default to a directory other than $HIP/geo?
Thanks
jsmack
On a render manager like qube, isn't there already a way to get that information for each frame?
Yes, but it would be more convenient to be able to step through frames of the video and see the hostname in the image.
As opposed to cross-referencing each frame to logs from Qube.