PYRO III - LARGE EXPLOSIONS
Jan. 24, 2022
---
Take your Pyro Skills to a Professional Level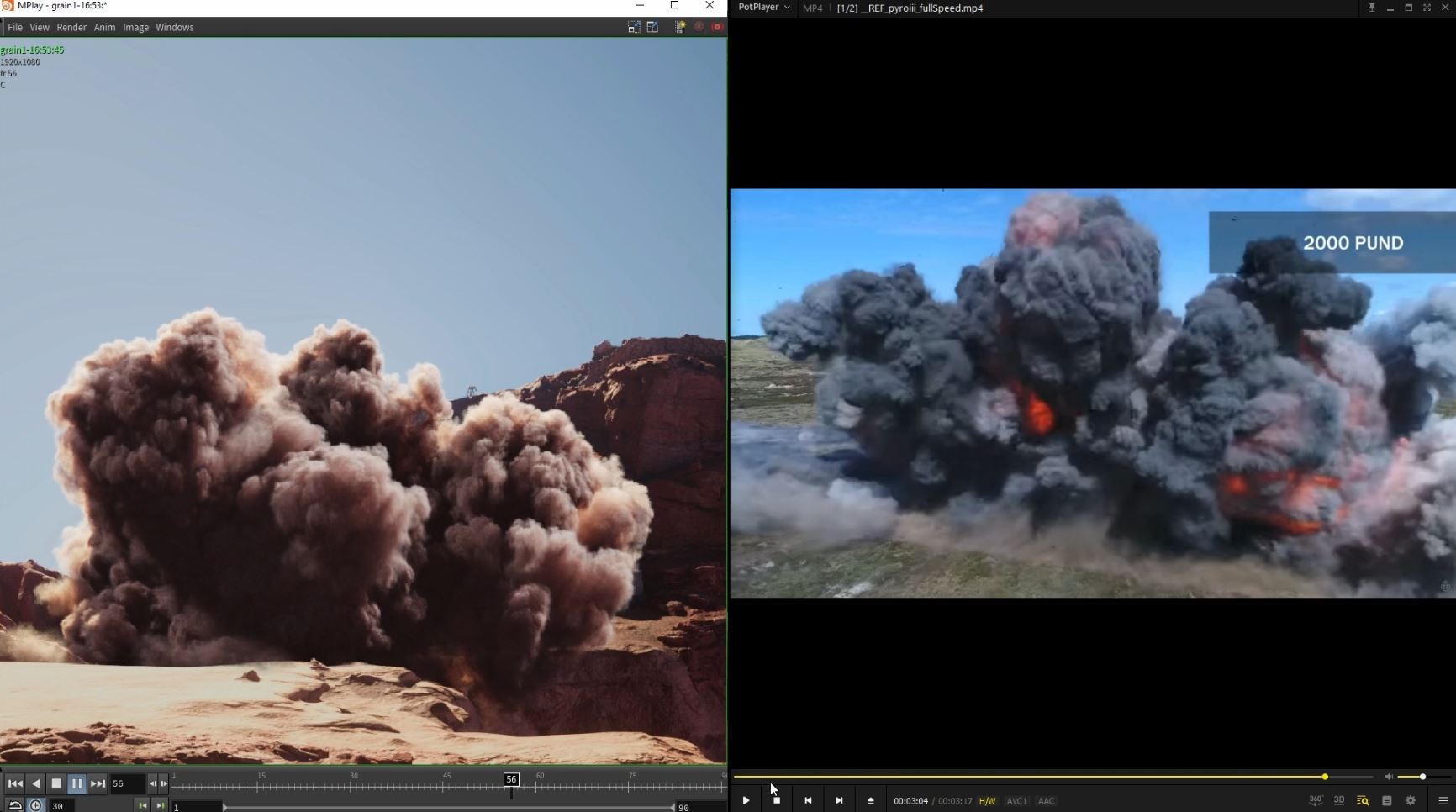 Taking Pyro to the next level is a difficult task which requires a deep understanding of Houdini tools, artistic sophistication, and intentional decisions which aid in time management.  This course is the accumulation of 6 months of research and features a variety methods that you won't find anywhere else.  The goal of this project-based course is to examine real-world reference, study its behavior, and replicate what we see through a wide variety of techniques.  By the end, you'll have the tools and methods which unlock just about any professional grade pyro effect.

Throughout the course, we'll explore the workflows behind Karma, XPU, Redshift, Axiom, and the sparse solver.  In addition, we'll be exploring the world of Solaris and how we can utilize that for lighting, shading debris, and much more.  There are a vast number of additional topics - such as how to create custom configurations within the Sparse solver, how to make custom gas microsolvers through vex, generate + optimize your own rest fields from scratch, and how to use other lesser-known gas microsolvers when matching reference behavior.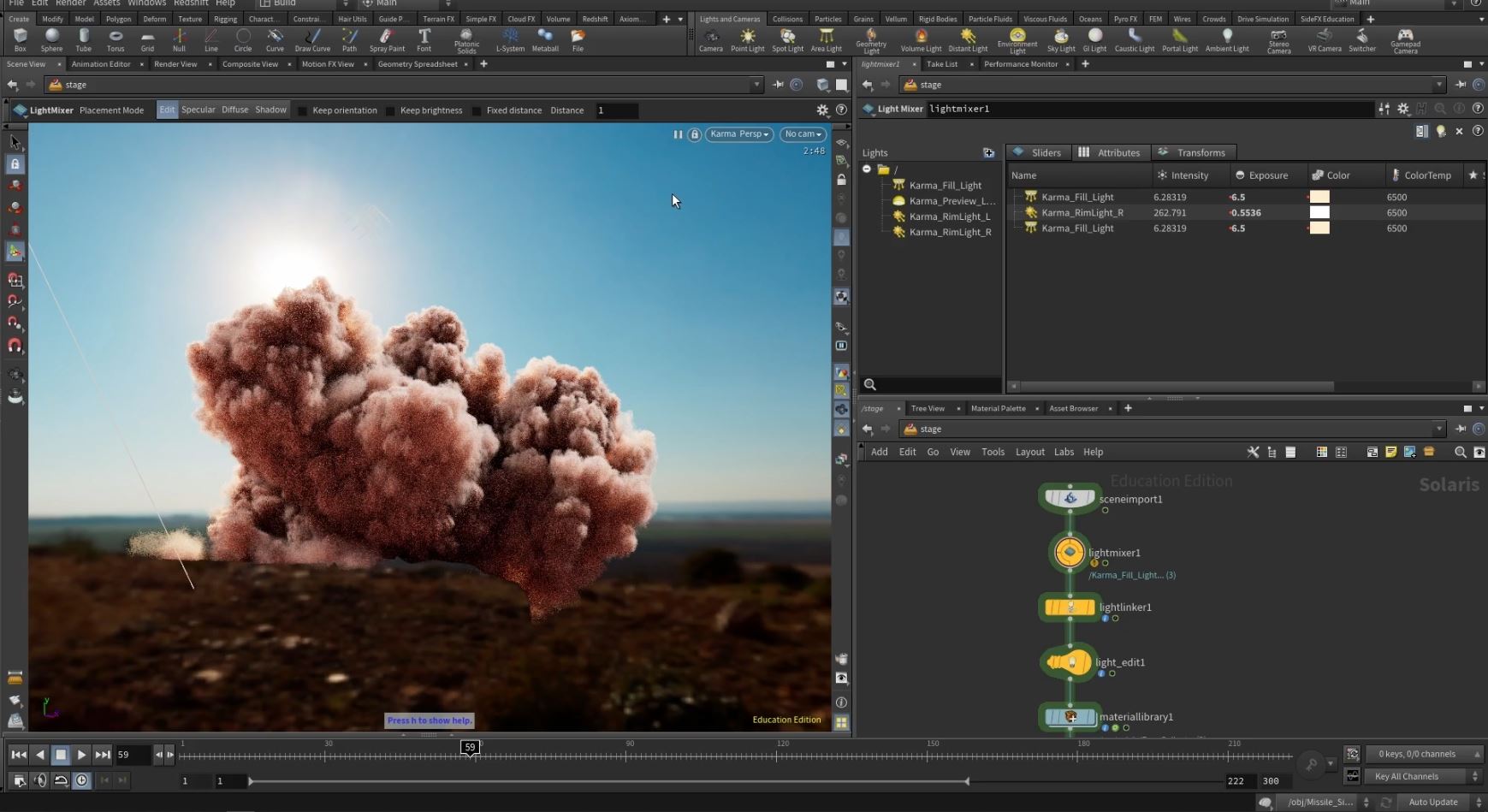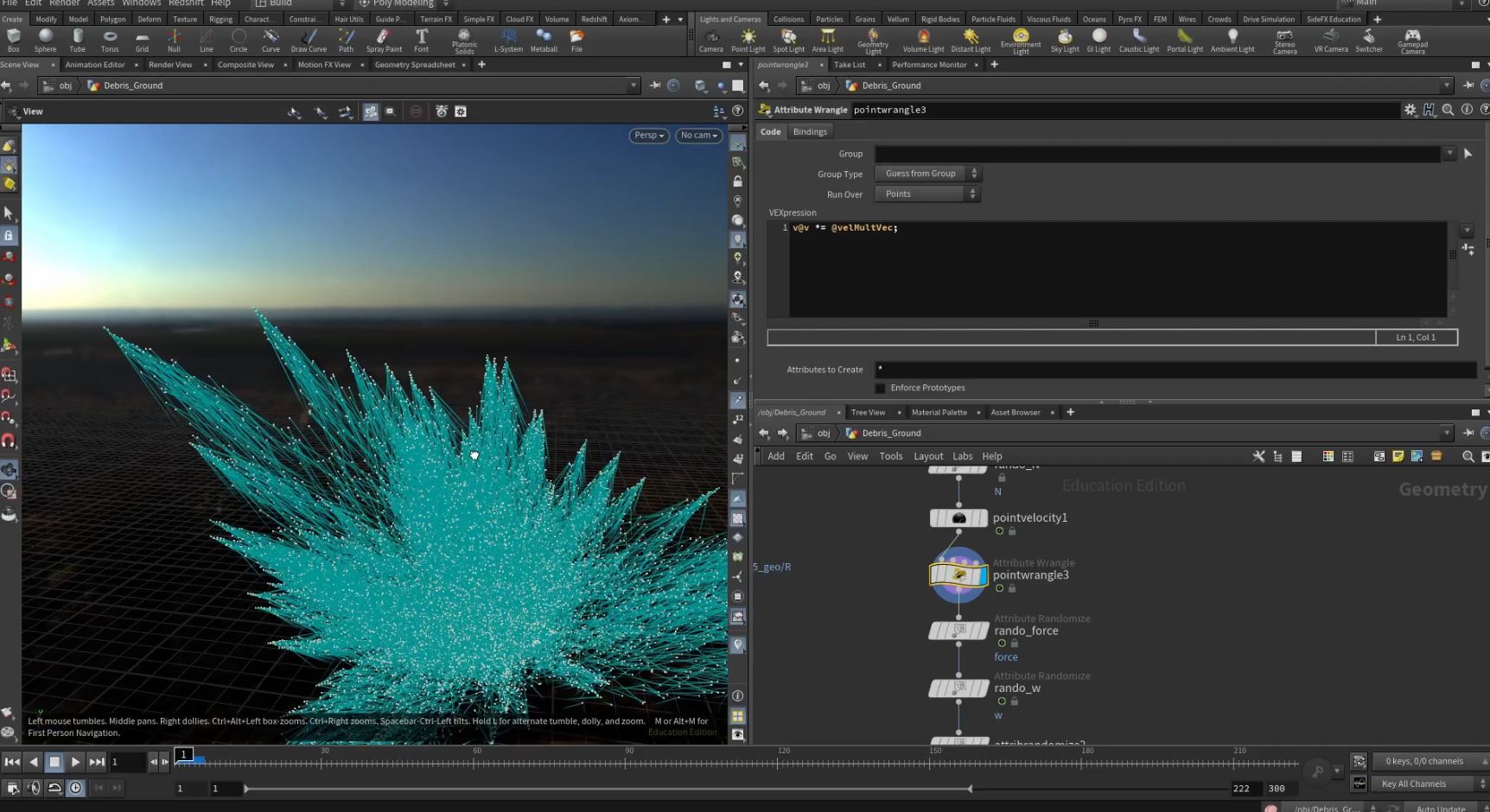 In addition, there are many tricks that we'll be utilizing within sops to gain better control over your simulation.  As you're watching, Node Bible entries will pop up on the screen - offering you helpful links that explain and demonstrate what each node does in full detail.  Plus, you can schedule one-on-one consultations through CG Forge Academy if you're looking for extra help and support along the way.   Everything comes together to make Pyro III one of the best Houdini Pyro courses out there, and it will certainly expedite your Houdini journey.