Learn
Procedural Level Design in UE4
PROCEDURAL LEVEL DESIGN IN UE4
April 06, 2019
---
    This is my last project, where i've been working for the past 3 months. Procedural level design using Unreal Engine 4 and Houdini.  
    To generate this level I used Houdini Engine.  Plugin (HDA) runs perfectly on Unreal versions 4.19, 4.20, 4.21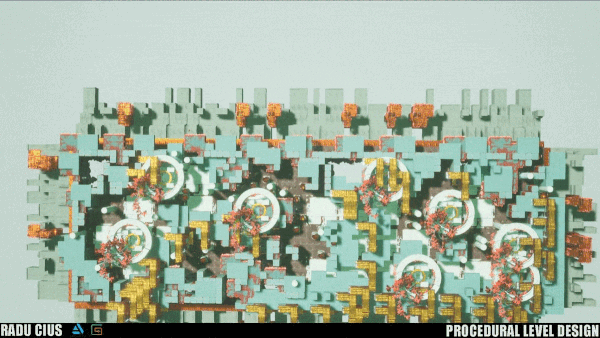 In Houdini 
The level is generated automatically depending on length and width and another 6 parameters each of these 6 parameters automatically arranges objects in the scene. 
So that there are no intersections of objects or holes in the level.
*UE4 Level top view

     I did not use Vex or Python only available nodes in Houdini.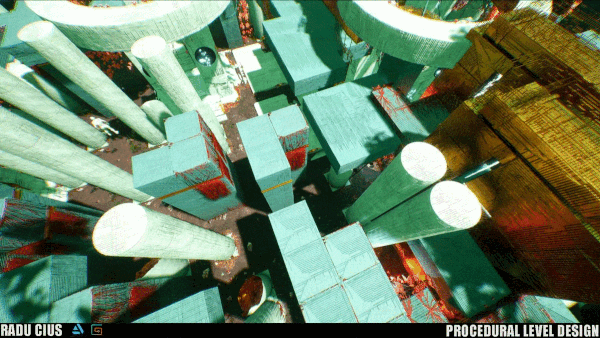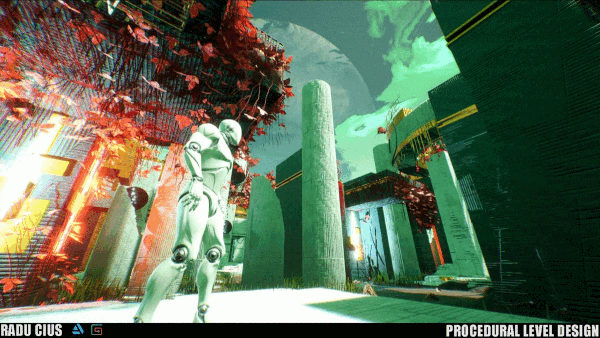 *UE4 Level view from inside
 *these combinations were automatically generated I just introduced some random parameters ;)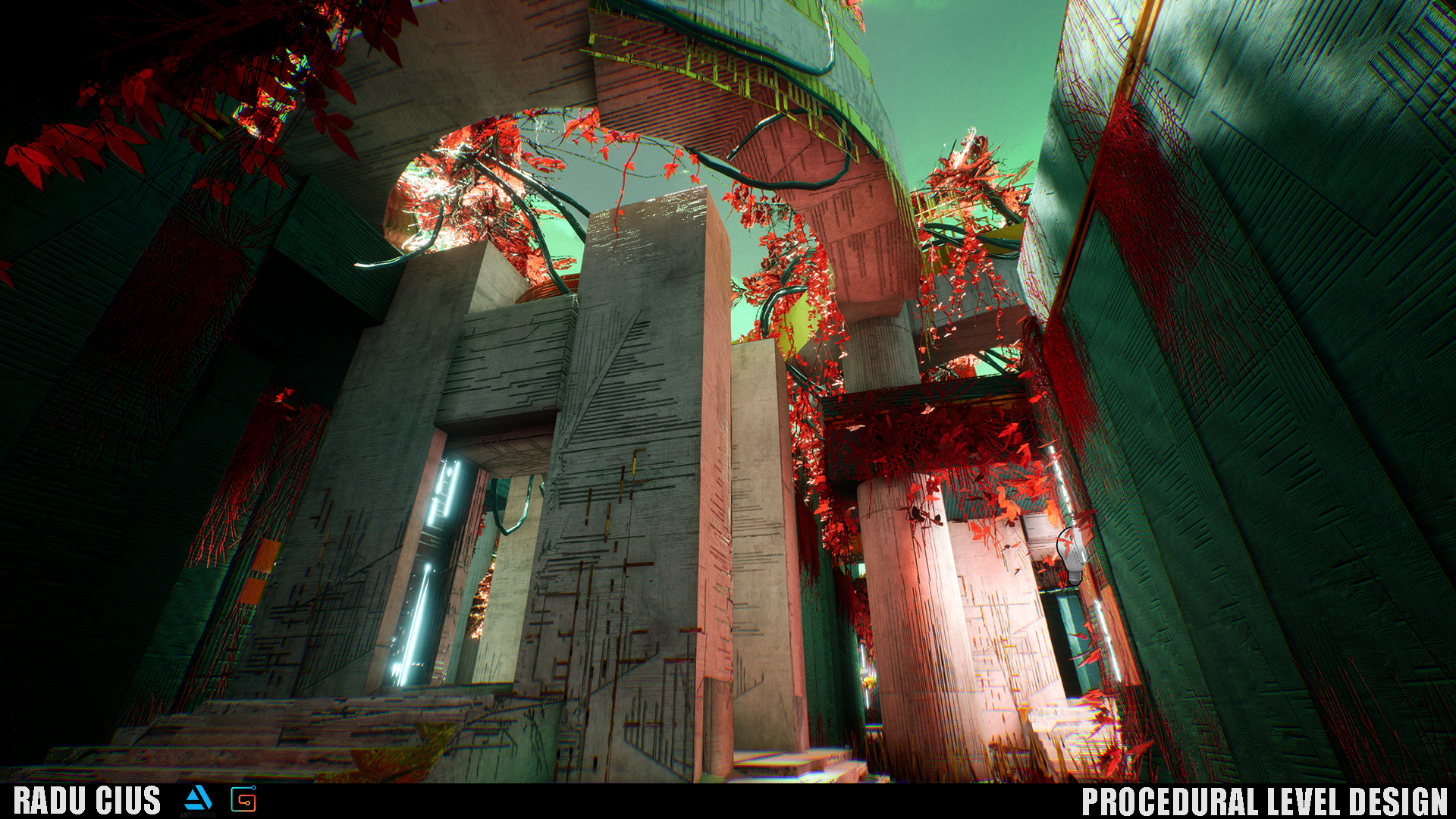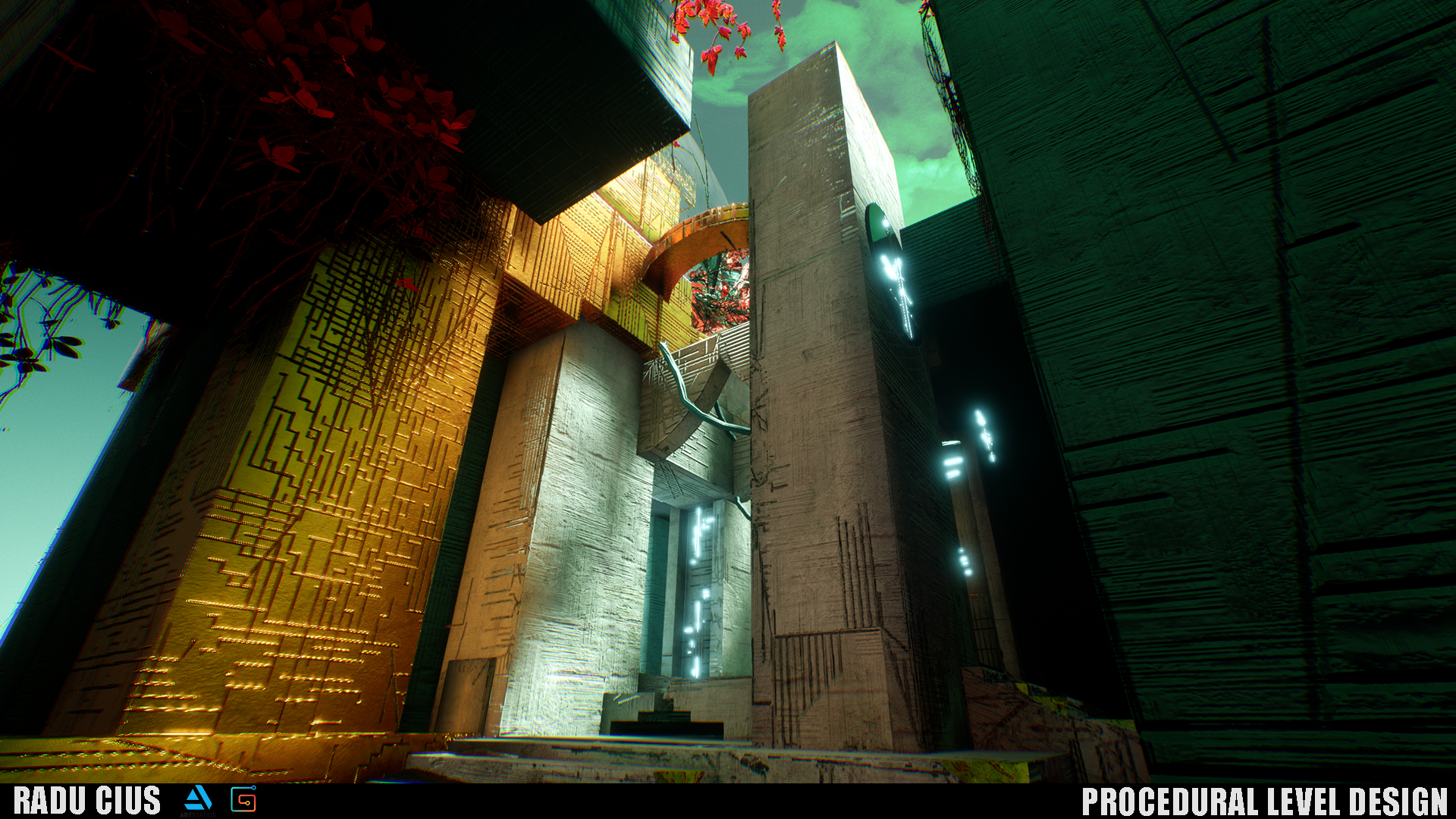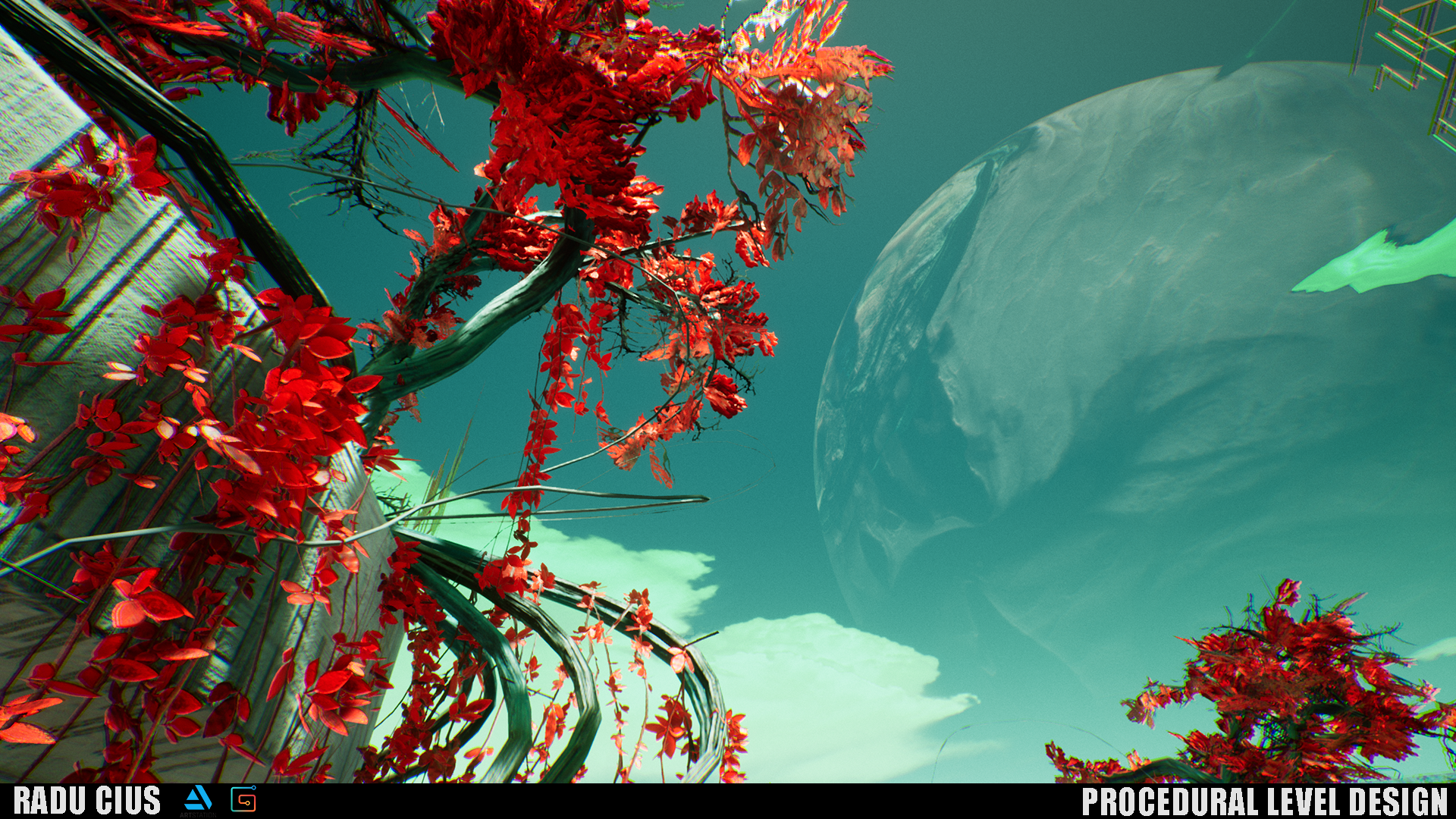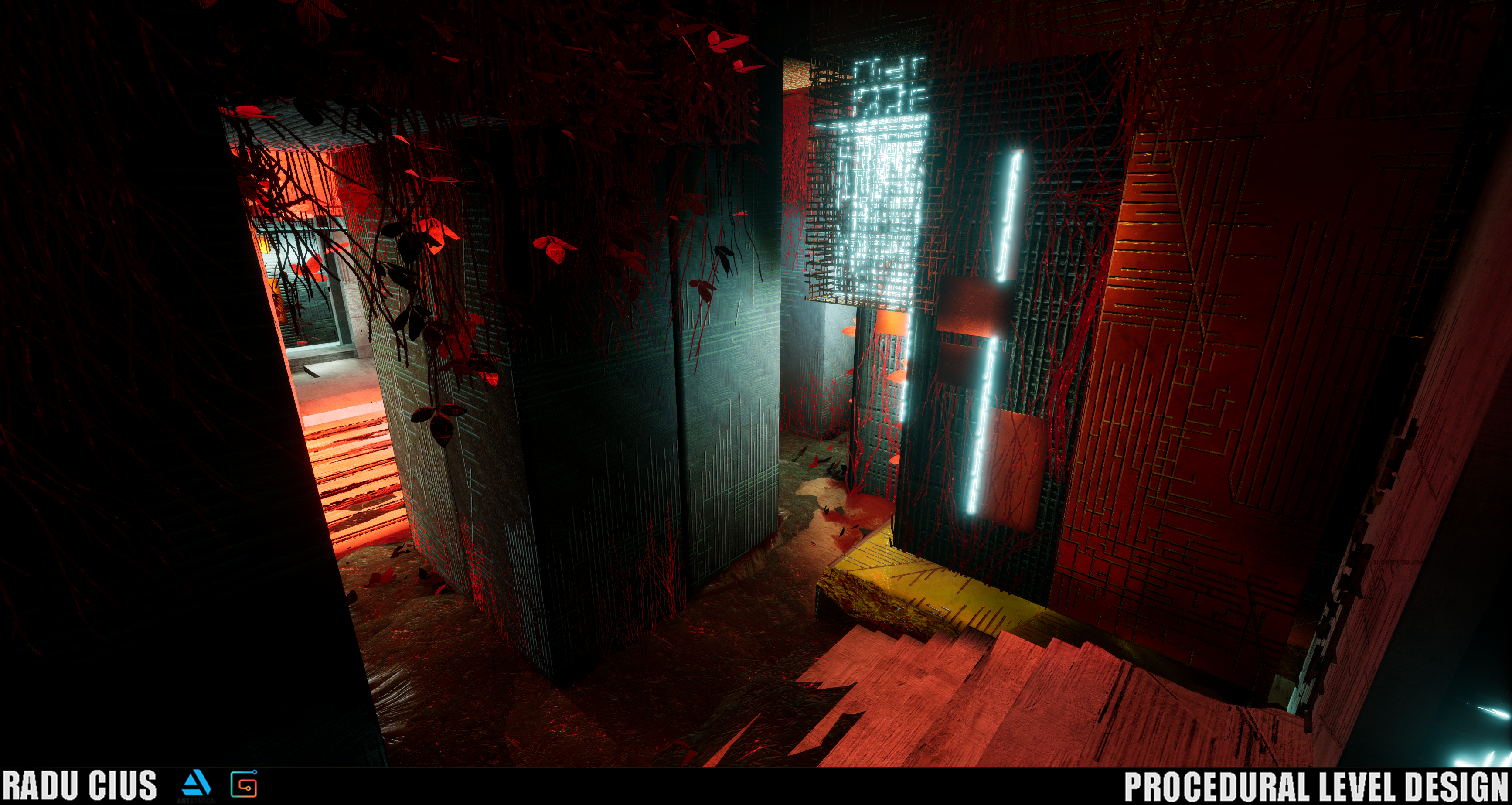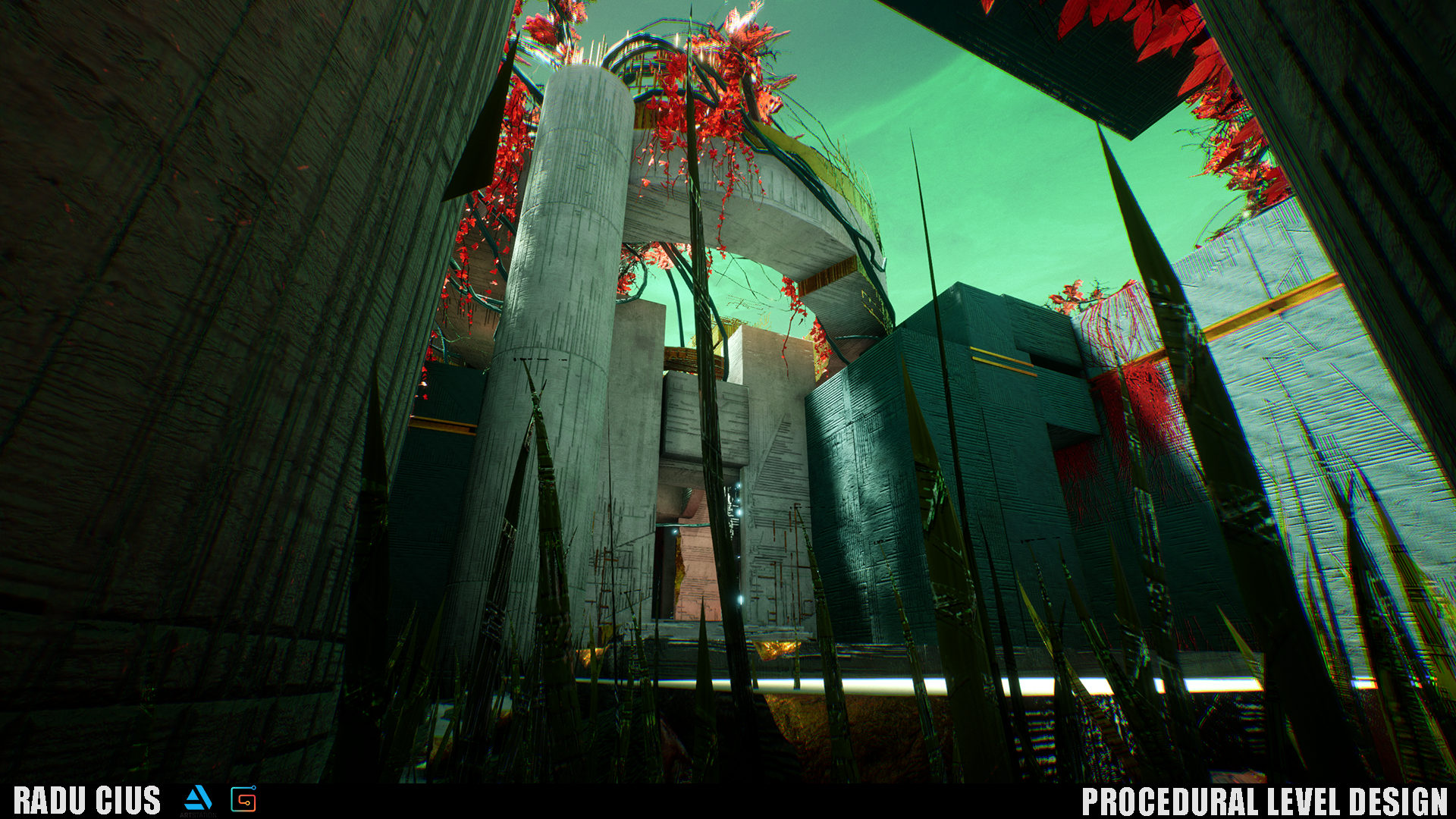 Plugin Interface (HDA- Houdini Digital Asset) in Unreal Engine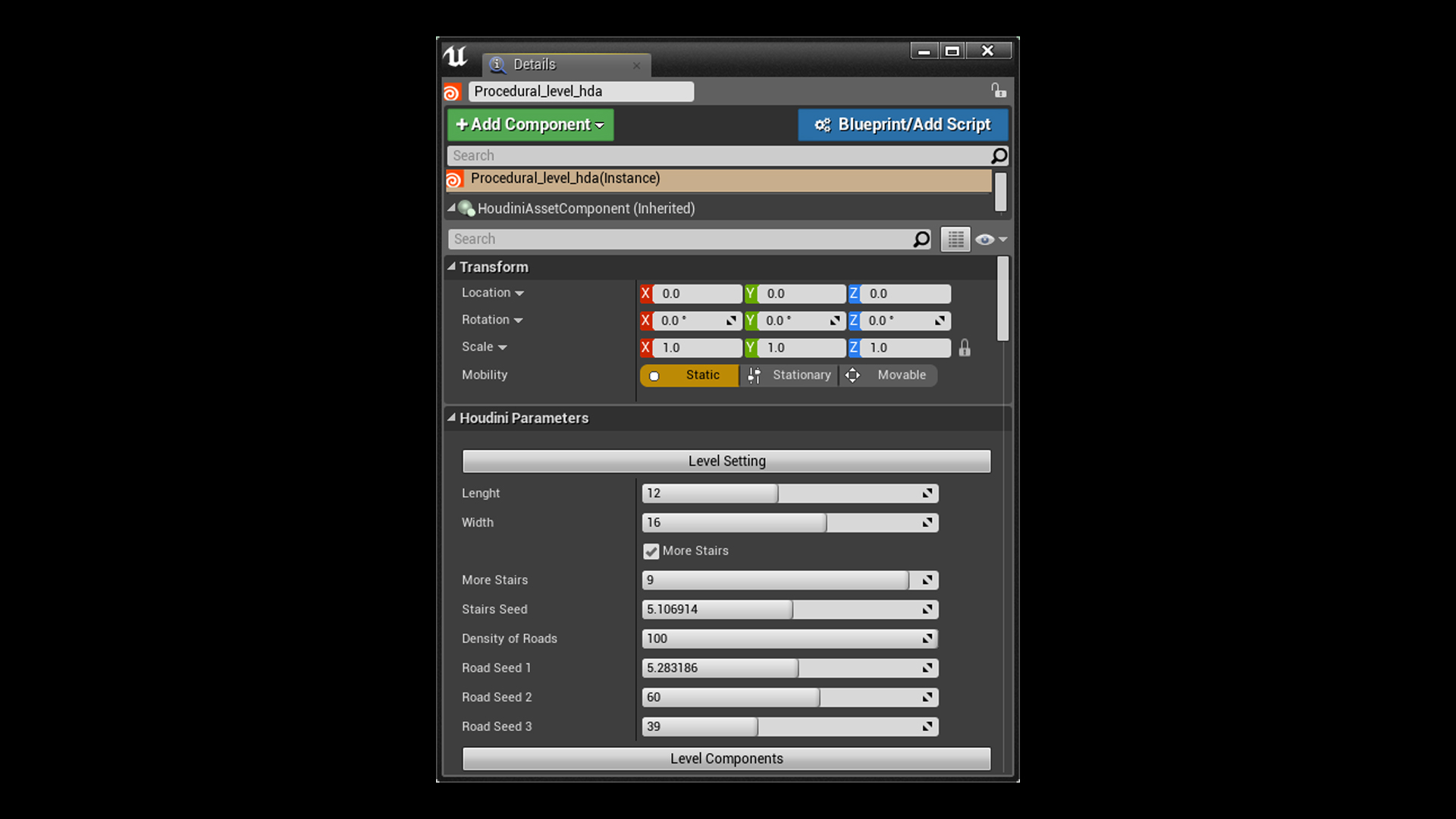 Procedural Generation of Level
           Exploring The Level