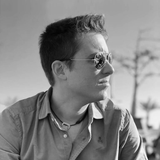 David Inlines
David Inlines
About Me
VFX Artist at Gameloft -Houdini INDIE.
Connect
LOCATION
Peñiscola, Spain
Houdini Skills
ADVANCED
Pyro FX | Realtime FX
INTERMEDIATE
Procedural Modeling | Environments | Digital Assets | Cloth | Karma | Fluids | VEX
Availability
I am currently employed at Gameloft Barcelona
I've done the Saturn V to go to the moon! The rocket its complete a procedural model (geometry and textures) and the FX are made in Unreal Engine 5.0. (but the most important thing in this project is the procedural model). I have to prepare and sort the files to send it to the contest.
I hope you like it!
Hi Friends! Can houdini exports glTF animations already?
Thanks!
Thanks Shadesoforange! I'm going to try it… I write here anything! Thanks!