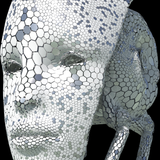 Fco Javier
Fco Javier
And wait for the real performance of the M1, to see how they go from day to day.
As some character says: "This is the way." This is good news for everyone, 3dMax grew hand in hand with video games, now it's Houdini's turn. Congratulations.
Great, so all HDAs can be included with the dynamic payloads condition in the prim layer (USD Container Object). In other words, reference the HDAs as dynamic load to automatically load the entire asset into the USD system, before rendering. I am impressed by the scalability of this system. Great, thanks tamte.