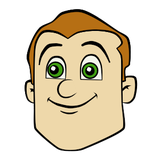 Gilles Charbonneau
GCharb
HM_2020
Hey all, thanks for the awesome 19 updates!

I need to add some flares to glittery particles, does XPU have any fancy bloom and flare post stuff like RS?

Cheers!
I believe Karma has a lens shader VOP that can do that!
brians
Hi
A quick question, when you have XPU enabled in the viewport, what devices are displayed (top right corner) and what percentage balance between EmbreeCPU and Opitx do you typically get?

thanks!
Optix: 52%
EmbreeCPU: 47%
CPU: 87%