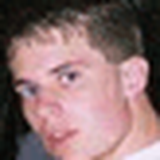 MatrixNAN
MatrixNAN
Hey Craig,
It appears that it did do the camera data also in addition to the geometry and there is also IK options which tells me that they have animation and character animation to boot. As to what else it does I have no idea. I was hoping it could do shading also but I don't know at this point. The only other plugin like this is called oFusion and its for 3D Studio Max. I do see only 1 real limitation with Houdini and that is not having the ability to do HLSL shaders in Houdini.
I think you would have to do GLSL which works on a number of different platforms very well but it might be a problem when porting to XBox 360. You can do the shading part though inside of Max with oFusion so there is a way of using Houdini with Max to do Ogre 3D Game Development. Right now there is an on going project with Blender called Echo for bringing in and integrating Ogre3D directly into the application and also as a plugin style architecture. There is a chance this project could get a real boost the Project Yellow takes off for Blender. I have very high hopes for this plugin as I wouild love to cut 3D Studio Max out completely and just work with Houdini, XSI, and ZBrush.
I am sorry I could not get back to you sooner as my personal life has been ramped up into high gear, and I have barely gotten any sleep in the last several days. Hopefully you get this in time before your presentation.
oFusion for 3D Studio Max:
http://www.ofusiontechnologies.com/
[
ofusiontechnologies.com
]
Cheers,
Nate Nesler
Hey Everyone,
I thought the rest of you might be very interested in this considering some people are doing game development with Houdini. Houdini now has a plugin for exporting code directly as Ogre code blocks. Basically develop an Ogre Game to a certain extent from Houdini. This is just to awesome for Words. Hats off to EDM. Here is the Links:
Ogre 3D:
http://www.ogre3d.org/
[
ogre3d.org
]
Its front page news and there is even a video to go along with the Plugin. For people wanting to use it commercially you have to pay for non commercial use it is free. I can't get the video to play though because they used some kind of special codec with .mov not sure what it is or how to fix it to make it work. Maybe someone from EDM can shed some light on the subject. Again a very big special thanks goes out to EDM for doing this.
Cheers,
Nate Nesler
HLSL FX
2006年12月3日1:46
Hey Michael,

Yeah man that would be very nice for the Game Developers out there. They would defantly go nuts over that.

Cheers,
Nate Nesler