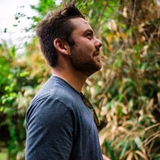 Mitchell Reaser
MitchRease
About Me
Aspiring Houdini FX TD for games and movies. Currently I do most 3D FX in Blender and I also work as a Compositor in Fusion. I simply love the vastness that Houdini brings. It's like a large tool box that I can rummage in (: I also love mountain biking and bouldering, and just being in the great out... more
Aspiring Houdini FX TD for games and movies. Currently I do most 3D FX in Blender and I also work as a Compositor in Fusion. I simply love the vastness that Houdini brings. It's like a large tool box that I can rummage in (: I also love mountain biking and bouldering, and just being in the great outdoors! If you love Halo, then we need to play. less
This was my first year doing Mardini, but from what I remember on the other forums people started receiving them around August, maybe a bit later, but don't quote me on that. I don't know if there's any notification of shipping either.

Either way, I'm sure it'll be a fun surprise when it arrives (:
The official end. Really cool to see the whole months progress in one place, what a wild ride. Congrats to everyone!
Day 31 - SciFi

And that's it! This month has been NUTS! It's crazy for me to think a couple months ago I was scared to even touch Houdini. This challenge really helped me break down barriers. I learned so much new stuff, pushed myself harder, and got inspired by all the INSANELY talented people here. I can't wait to see what the future holds using Houdini more, this has been an incredible experience!