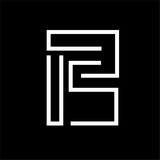 Pulkit Sharma
Pixel Sharma
Houdini Skills
INTERMEDIATE
Not Specified
hey hypernormal, did you figure out a solution to this?? I am getting the same error when I'm trying to cache a white water source. The error: whitewatersource1/vdbactivatesdf1/halfwidth)).. I'd really appreciate any help!!
Kept it simple with an image for Day 4
Hello, just writing to say thank you! I was stuck and probably would have spent half the morning figuring this out too if it weren't for this. Thank you so much for sharing your solution! You're awesome.