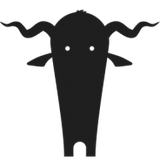 Zybrand Jacobs
Zybrand
Connect
LOCATION
London, United Kingdom
Houdini Skills
ADVANCED
Digital Assets | Mantra | Pyro FX | Fluids | VEX
INTERMEDIATE
Procedural Modeling | Hair & Fur | Cloth | Lighting | Destruction FX | Python
To reverse the point order on a curve just use a Sort sop and select reverse from the point sort parameter dropdown.
Damn animatrix_ beat me to it
Thanks SideFX!Some days went better than others but I got to play around in parts of Houdini I don't usually use that often and learned a few new tricks along the way. It's been fun but I am glad to have my evenings back
Last one! Thanks for organizing this SideFX!