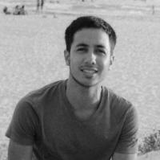 Carlo Carfora
carlo_c
No defaults for the node, pretty much a fresh install of Houdini 18 too. The message is "Error running Python camera lock-to-view script" if that helps.
Are the cameras in Solaris always meant to have a look at? I have "Enable Look At" off under constraints but a new camera node always seems to have one. It makes it quite tedious when trying to explore different angles in a scene.

Also I get many viewport python errors when locking a camera to view. Just seeing if anyone else experiences this, I'm currently on .391.

Thanks!
Thanks for the reply, the recent change to the daily build that lets indie save out .usd now has fixed any issues I've been having!

Carlo