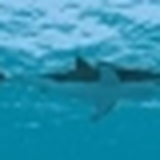 Drew Whitehouse
drew
About Me
SciViz programmer, have been a SideFX user since Prisms. Minor claim to fame: I wrote the original Houdini Ocean Toolkit which has now been ported to pretty much every 3D platform under the sun. SideFX have released their much better Ocean Tools for Houdini since then :-)
Houdini Skills
INTERMEDIATE
Not Specified
Hi Aaron,
Really interested in this work, and timely as I'm currently trying to automate building a hqueue farm. In the past I've done it with cobbled together scripts and files shared via NFS mounts, but now that hqueue has python3 support it's time to modernise.
At the moment I get this error if I try and run houdini with your container. Hython and hscript work fine. I'm running on Ubuntu 22.04. (For my purposes I'll mostly be running headless tasks.)
root@539d5b0c2631:/opt/hfs19.5# houdini
/opt/hfs19.5/bin/houdini-bin: error while loading shared libraries:
libsmime3.so
: cannot open shared object file: No such file or directory
Cheers,
Drew
liberalarts
Sure. But could Houdini learn from other software? Yes. Could Houdini be more user friendly? Hell yes.


The other question to ask here is could Blender's UI be extended to provide the vastly more complex and deep functionality of Houdini and still be "user friendly"? I'm going to suggest the answer is no.
These arguments always remind me of this great talk -
https://www.youtube.com/watch?v=SxdOUGdseq4
[
www.youtube.com
]
-Drew
Well Houdini plus someone who can drive it could definitely be an asset
See here for a few examples of large weather simulations visualized.
https://vimeo.com/user100884632
[
vimeo.com
]