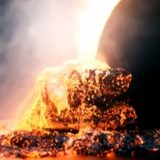 Graham Realtime
grahamc
Hi,
I am trying to use the Vertex Animation Tool to export a Fluid sim to UE4 but I keep getting the following error when trying to export the textures.
Python error: Traceback (most recent call last):
File "", line 3, in
File "C
PROGRA~1/SIDEEF~1/HOUDIN~1.268/houdini/python2.7libs\hou.py", line 17710, in getPixelByUV
return _hou.CopNode_getPixelByUV(*args, **kwargs)
OperationFailed: The attempted operation failed.
Failed to retrieve pixel information.
I have tried reducing the number of polys and checked that I have point normals, but I keep getting the same error. Anyone got any ideas what I am doing wrong?
Thanks
Graham
We have fixed our problem
On the Houdini shortcut select properties. Then Under windows compatibility tab switch on Run this program as an administrator.
You should now be able to flip-book without crashes!
Hi

I'm not hitting swap, i have about 50% RAM free. I read on another thread about using the OpenGL ROP. I tried this and it works ok, so its one solution, but I would love to get Flipbook working as I have been using so much.

Also, I never had this problem before H14, I have a Qudro K4000.

cheers

Graham