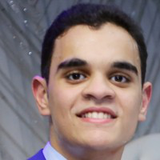 Anas Alaa
Anas Alaa
Connect
[Profile pending approval]
Volume 1 will be about the math behind the stuff. starting with Calculus 1 (Differential Calculus) basics and explaining the stuff we will need later on. Then , Calculus 2 (Integral Calculus) ,then , Calculus 3 (which is the most important and called Multi-variable Calculus)a .I will also tend to some Linear Algebra concepts we will use.
Learn More at MIX Training
mixtrn.com/course/understanding-fluid-solvers-volume-1/
can't anyone help !

Jeff's file is good but it is not acheiving what i want at all
Hi guys
I have tried a lot to reach the boat wake by using collisions or velocity geometry !
Does anyone have a good idea for this ?(maybe some example file with some model or a hull!)
Thanks !