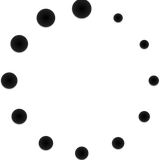 Marcus CreateTheImaginable
CreateTheImaginable
Houdini Skills
INTERMEDIATE
Not Specified
How do I animate with keyframes ( Transparency or Alpha or Opaque ) in the "viewport" for a material using the new Principled Shader in Houdini 16?

I have tried to keyframe the transparent slider in the new Houdini 16 principled shader and also tried the old and new PointSOPs and no dice! Something this simple is very confusing? :-o

I am just trying to animate the value from 0 to 1 over 10 frames!
Houdini 16
Feb. 21, 2017, 9:41 p.m.
WillBellJr


nisachar


WillBellJr
I'm sitting here with my SpacePilot and it's not working with H16 Apprentice? Is it just a matter of having Indie or higher? Or is there a configuration profile I need to download etc?

Any pointers to getting my SP working are appreciated!


-Will


Hello, It is working out of the box for me on my rMBP + Houdini Indie. I suppose Apprentice shouldn't be any diff.

The connexion shows Houdini Indie in the list of apps ( I don't remember adding it myself when I was using 15.5 ). Did you try adding Houdini manually ?


Noap, no joy, I just went and downloaded the latest drivers, again I have a SpacePilot Pro.

Looking at their supported packages, no mention of Houdini

http://www.3dconnexion.com/supported-software/software0.html [3dconnexion.com]


Sigh…

-Will
I have the SpaceNavigator NB for notebooks (
http://www.3dconnexion.com/products/spacemouse/spacenavigator-for-notebooks.html
[
3dconnexion.com
] ) and it is working on my 2013 MacBook Pro running MacOS Sienna 10.12.3! :-)
3DxWare10 ( version 10.4.3 )
SpaceNavigator NB ( Firmware 4.31 )
Houdini 16
Feb. 21, 2017, 4:45 p.m.
The best thing in Houdini 16 is the radial menus! It turns Houdini into a whole new application!

How can I add HotKeys to the choices in the "Radial" menu?

For example:

How do I add the key "G" to switch to "Curve Modeling"?
How do I add the key "H" to switch to "Modeling"?
How do I add the key "I" to switch to "Poly Modeling"?

I didn't see how to do this in the Edit->Hotkeys… menu

Is this doable?

Thanks,

Marcus