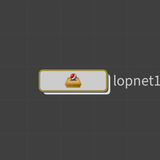 Jacobo Sanchez de la Villa
Jackatack
About Me
nuke compositor learning Houdini for environmets creation
seyed Ali Hossein Izadi
Hi, do you have cpu with built in GPU? because i have same issue, check GPU device in task manager to know if CPU graphic is on or not. i disabled my own manually
No , my cpu is a ryzen 5950x without gpu.
hMono


Jackatack
I'm starting to feel that a lot of the challenges Hmonkey is facing with Houdini might just be part of the learning curve. Let me break it down. It's common to not quite get the hang of something and then point fingers at Houdini's viewport.


Hey thanks for breaking it down for me! I guess I was wasting time in houdini for the past couple of years
Two years using Houdini(wow), and in all your posts, you criticize the software you're learning just because it's not like Cinema 4D or doesn't operate like other software... Maybe it's a matter of approaching the learning process differently
I've been intensely learning Houdini for about 3 to 4 years now, and I still feel like a noob. However, if something doesn't work out as expected, I don't give up. I don't blame my limitations on Houdini not being like Cinema 4D or some other software. Nor do I take the easy way out by saying, 'It's not me, it's the software that's faulty.'
About 90% of the time when something doesn't go well, I go back to the beginning of the setup to figure out what's not working right. I search for information and ask questions. Eventually, I manage to solve the problem, and my learning keeps progressing.
I maintain a humble profile while learning Houdini, which I believe is the right way to learn—from a standpoint of 'I might be doing something wrong; let's figure out why it's not working.'
Perhaps over these two years, you've set aside too many things as 'Houdini problems' that could have contributed to your learning. Maybe you think that with 2 years of learning, you can hold authority and claim that your setups are flawless and everything is Houdini's fault. Personally, I prefer to first look for the problem within myself, with the help of experienced experts who have been at this for more than 10 years.
Best regards
eikonoklastes
hMonkey
It's probably not edge loop issue, but rather viewport drawing issue, and everything works well on cubes and spheres
Also, I'm of the opinion that big claims need big evidence, so here's mine to refute your above claim. Please, I encourage you to to post your own experiences of your miserable time with Houdini so that the devs can also notice it. We all (hopefully) want Houdini to get better.
I'm starting to feel that a lot of the challenges Hmonkey is facing with Houdini might just be part of the learning curve. Let me break it down. It's common to not quite get the hang of something and then point fingers at Houdini's viewport. I'm a bit puzzled by the persistent frustration though. It seems like it could be more about not fully grasping certain aspects rather than offering helpful feedback. I'm just chiming in to see if we can steer the conversation in the post towards exciting rumors about H20 and wishful thinking, and maybe dial down a bit on the 'Houdini is the worst' vibe