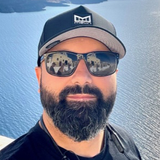 Jorge Lega
LEGA
About Me
---
Freelance Motion Designer
Hey Marc,

This tool looks really great! If you ever get bring it back I am willing to pay for your tools. This would help my pipeline alot instead of having to use mixamo I can use Houdini as my main animation tool for character work, motion graphis, fx etc...

Hope you can reconsider bringing the tools back to life.

you have my support!