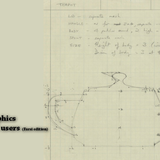 Morteza Ghamari
Morteza Ghamari
About Me
Location
Iran, Islamic Republic of
---
I have been working in the Visual Effects and Computer Animation industries with 15 years of experience in commercials, television and film. I've held Senior TD, CG Supervisor & Creative Lead positions most of my career
Hi I have a weird issue with Particle fluid surface
anyone had this before ??
[
postimg.org
]
[
postimg.org
]
Houdini 15.5.523
Thanks
Morteza
Hi Community
I have an issue with fluid source
How can I delete the source from final volume
I use the Volume mix and subtract but because my source and my pyro not have same resolution , the pyro source density exist in final volume.I just want simulated volume not source.
I need the SHOP or SOP or DOP tip's for this.
for exam I don't want source dust on top of mountain in this file
https://vimeo.com/176882107
[
vimeo.com
]
Thanks in advance
and sorry for bad En
Morteza