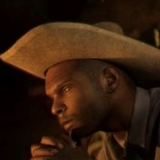 Paris Hall
Paris Hall
About Me
---
Father. Husband. 3D Generalist. I am a CG Professional with a focus in Animation and Rendering. For the last few years I have worked full time in the Scientific Visualization Industry while freelancing as a Character Animator and CG Generalist. I love a challenge and am drawn towards artist who push those around them to grow.
Hey there, quchen,
This is late, but have you ever checked out Varomix's video on setting up USD in Houdini?
This may be helpful.
I managed to get the Woodville Pixar Renderman Challenge File setup in Houdini 17.5.
Best of luck!