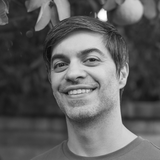 Siavash Tehrani
Siavash Tehrani
Connect
LOCATION
Tucson, United States
Houdini Skills
ADVANCED
Procedural Modeling | Solaris | Mantra | Karma | Lighting
INTERMEDIATE
Environments | Digital Assets | Motion Editing | Animation | Pyro FX | Fluids | PDG
Availability
I am available for Full Time Work
When you say you're only getting Beauty, do you mean only one file? If so, that is the standard behavior. Karma will output multi-channel exrs that contain all your AOVs. If you load up your exr in mplay you should be able to see all your AOVs in the dropdown menu.
If you want a separate exr for each AOV there is a little bit of extra setup involved. One of the devs posted an example file in this thread:
https://www.sidefx.com/forum/topic/88804/#post-383694
[
www.sidefx.com
]
Tested builds .506 and .542. For both it works in Karma CPU, but not XPU.