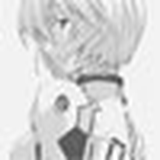 WotS
WotS
Hi.
In the next few months, I decided to learn the character set-up and character animation in Houdini. But above all, in order to animate and set-up the character it should be first modeled and textured. For character creation i decided to use Silo, ZBrush and Photoshop. Tell me please how I can build my pipeline more comfortable based on this programs? Maybe someone use the same software for character creation?

In character creation, as well as animation and character set-up I'm a newbie. Therefore, I ask you to give me your answers and advices as detailed as possible.
What about ICE to VEX guide?

P.S. Sorry if this question already was.
Big thanks for the great idea, Javier! It works!