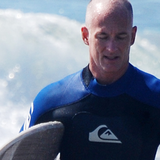 Steve Burke
bathyscaph
I'm still in the market for a quality Houdini shirt so I am hoping you guys can find a new vendor.

I ordered a shirt from the current store (spreadshirt) but the quality of what I got was bad enough that I didn't bother to try it on. The shirt itself feels as if someone took a scratchy washcloth and stretched it into shirt form. The design looks home-printed via a 90s-era inkjet. The shirt I ordered has only one color, Houdini orange, and it's off by a mile. It's rose-colored. I contacted the company for a refund and was ignored so I just had to deal with them via my credit card company.

I've attached a photo so people can at least judge the print quality for themselves.
I agree with harryabreu and the John Moncrief Introduction to Houdini course is the course I wish I had started with to learn Houdini.

Rohan's rocket tutorial was my actual first introduction to Houdini and it looked simple enough by the imagery but it was way over my head. It made no sense at all to me when I was completely unfamiliar with the Houdini interface or the Houdini way of doing things. After John Moncrief's tutorial, Rohan's was a great follow-up.

Didn't know LinkedIn had Houdini tutorials. That's interesting.

Steve