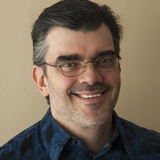 Christopher Tedin
ctedin
Thanks. That worked like a charm. I'll update my techniques for my students.
How do we glue rbd objects to static objects? That tool made it so easy. It doesn't work the same, now that the constraint network is inside the single RBD object.
Also, make sure you are using a supported video card and proper drivers for it. You can rename your preference folder, and restart Houdini. When Houdini rebuilds the folder, you can move some of the files from the old one into the new one, and copy the .env file contents as well.