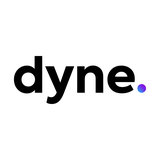 Dyne Ltda
dyne
Hello! Let me see if I'm following you correctly.

Do you want to se your proxy geometry in viewport and render your bgeo seq in RV right?
Hi, Carlos Dordelly here again. Here is my entry with my official Side FX account too.
Cheers.
Hello! If my side fx account is from my design studio I need to create a personal side fx account to submit my work? I have this doubt after read the groups question on the FAQs.

Thanks.