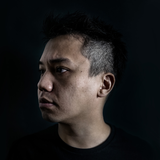 Edan Kwan
edankwan_Lusion
I can't manage to do the transfer on my low poly model with high res texture to a new texture with new uv layout. If I use attribute from map sop, it will become vertex color and it looks bad.
The 3D model I bought comes with a UV and texture. But its UV layout is bad so I used the UV Layout sop to rearrange it. But how can I generate the new texture with the new uv layout?
Hi, we built the website you shared in the attachment. All of the particle effects were generative procedurally in WebGL. It has nothing to do with Houdini.