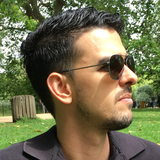 Ed Schiffer
edschiffer
I generally go to the Houdini installation and delete 3DSceneColors.dark from there, since I prefer my own gradient scheme.

It would be great to know how to add more colour options to the Background dropdown.
There's an ACES discord channel with good explanations on what it is and how to set it up on several apps:
https://discord.gg/bFMU3CX
[discord.gg]
I never understood this as well.