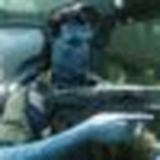 efecto
efecto
circusmonkey
Well if your serious just sign up. I rate his training as the best there is , plus you gain access to a pool of other Houdini users .

I'm waiting to hear back from him. I emailed twice.
Brian's fluid tutorial at cmivfx is great. Well worth your money. Great guy too.
Recently contacted Garman from Vixy Acky about his course but haven't heard a thing from him since I responded to his first email. It's been 2 weeks, and a bit disappointed. :?

But there are a lot of free houdini tutorials out there. Perhaps online courses are not the way to go. Probably better to go with piad tutorials by 3dbuzz, cmivfx and digital tutors. Plus PQ's free houdini sessions on vimeo.
awesome ill try out cream.

how do I configure it so i can execute python in cream then it gets sent to houdini?