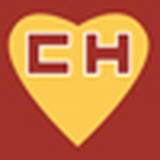 Francisco Rodriguez
fxrod
Another thing you can do is to pop up a window that centers itself on the TOP you want the user to focus on. This way, you get the neat little dots lighting up, in addition to the badges, without having the need to dive in. You can also promote the View Task Graph functionality.

Lots of ways to monitor! But, I agree with the badge idea. That's really all I care about when I'm in the thick of it.
I, too, am for this! I brought this up as well.
I tried logging in as
Admin
after uninstalling and reinstalling. I selected
Apprentice Licensing
during the install. Once I tried launching
Houdini Apprentice.app
, I still get the
Houdini License Administrator
asking me for a license type. I select the first option.
Install 

(

or reinstall

)

 my free Houdini Apprentice license. Automatically install a non-commercial license 

(

internet connection required

)



Once I push
Next
and
Accept
, it hangs for a few minutes, then relaunches the license administrator. It says that "the non-commercial licenses were successfully installed". I push
Run
and the Houdini License Administrator pops up again, asking to install the non-commercial license… again.. and forever…