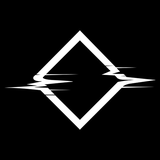 Jack Prenc
jackprenc
Here's my submission to the Sidefx challenge
Had a spare day. So I decided to build out a fun little shot.
The box cutter was used to create a bunch of SciFi elements and structures. Also took advantage of the Labs Scifi panel.
I had a lot of time to spare so I got excited and did a bunch of things to the scene including animated lights. and animated 2d motion thing in After Effects. Even pulled out the modular synth for some crappy sound FX.
day 2 mardini growth.
tackled a complicated setup and failed so went for some knitting with MOPs.
Mardini day 1 bounce
Could have had a bit more stiffness on the constraints.

Looking forward to the next one!