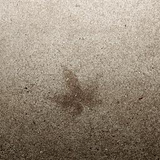 Pablo Couto
pabcou
For two nodes, you can select them and store a quickmark with Ctrl+1, etc., since it saves the selection. You can then restore it and press R to flip the render flag between them.
My guess is that this could have been using the Labs MatCap Shader. Now, in Houdini 19, there is built-in support for MatCaps in the viewport. The feature is at Viewport Display Options > Material > MatCap Material. You can try any from e.g.
this library
[
github.com
] (you have to linearize them first).
Set the HOUDINI_MAX_FILE_HISTORY environment variable to the desired number.