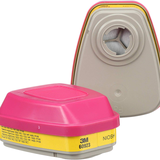 J S
quack_
hello! is there currently a way to rename instancers?

instead of "HoudiniOutput_16 Instancer" I'd like to have "Instancer rocks slope", having a lot of instancers on a landscape gets messy really quick.

also instancers appear in opposite order in UE compared to houdini. The first hfscatter instancer shows up as the last one in UE.
zombieposting this thread, setting actor tags through HEngine would be a really nice feature!

also being able to set arrays through @unreal_uproperty would be cool. For example setting up a list of textures to use on an actor: concrete example would be a list of existing virtual textures to draw in on a landscape.

Thanks for considering!
hell yes, thank you guys!