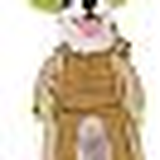 rofthorax
rofthorax
8) :P
May 30, 2008, 7:41 a.m.
mattd
I'm sorry, I'm guilty.. I love this stuff. It must appeal to my inner tin hat.
I hope your don't mean diarrhea..
Okay picture this
2 girls 1 cup..
It gets in the way of performing camera navigation..
Is there a quick way to assign it to some other key, or
disable ubuntu from thinking it has something to do with it's
menus?