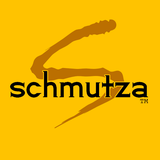 Alan Jones
schmutza
Hi all,
Couldn't find any way to add on issue on the Labs github repo or another place to provide tiny suggested improvements (seemed overkill to put together a pull request for this).
Anyway, in the labs sphere network there's a sphere and a raycast operation to get a subdivided box to shift so it's a unit sphere. Should be much cheaper (and likely more accurate, I'd expect) to do with a tiny wrangle.
@P

 = 

normalize

(

@P

) * 

0.5

;

Cheers,
Alan.
Hi Cristin,

Great news, thanks very much for the visibility. Helps a lot in making decisions for adoption.

Cheers,

Alan.
Yeah, would be nice to know if it's on track (well, clearly not for the March part of the estimate), though would be great to hear an update with revised estimates.