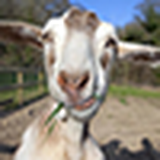 trojan_goat
trojan_goat
Houdini Skills
INTERMEDIATE
Not Specified
Hey folks,

Is there a way in vex to search for matching characters on a string? To clarify further, let's say I have a bunch of prims with an @path attribute that reads /foo/bar/box, /foo/bar/circle, /foo/bar/torus, etc

Now in a wrangle node, I'd like to parse through the string and see if the word "box" exists in @path.

Thanks!
Try to slice the sim or pack it if it's not already packed.
Hey Everyone,

Just a quick and simple question. How do you "mute" channels in houdini. I know I can disable them using dope sheet, but it does not hold the frame. For anyone else who uses maya, I'm sure you know what I'm talking about.

Thanks