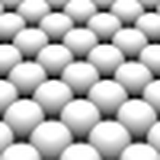 tstex
tstex
Sony Bend Studio is looking for a Senior Technical Artist (Procedural Environment Assets)
https://boards.greenhouse.io/sonyinteractiveentertainmentplaystation/jobs/2954348
[boards.greenhouse.io]
We're working on a new IP, and need someone who sees the world in terms of OP networks. No DOPs expertise required, but you should be able to create anything in SOPs. Experience with landscape, foliage and city building systems regarded favorably.
https://www.polygon.com/22465478/days-gone-sequel-canceled-sony-bend-new-ip-ps5
[
www.polygon.com
]
Bend, Oregon is one of the fastest growing towns in the USA for good reason:
It's a resort town - with skiing in the winter, and all manner of great outdoor activities in the Summer.

It has some of the best mountain bike riding in the USA.

More breweries per capita than any other town in Oregon. (Beer taps in the studio lunch room.)

It's in the high desert behind the rain shadow of the Cascade Mountains, so 300 days of sunshine a year.

Playstation Studios is an amazing employer. It's a great time to be working for Sony. You will be taken well care of.

Cheers
Thanks for that. Is there any update on the python api?
<2c>
One thing that comes to mind is some consolidation of the Orbolt and
sidefx.com
sites (although I'm guessing that's an obvious goal that you've already thought of.) It seems that many software companies are diversifying from being just product providers (ie.Houdini) to being service providers. Orbolt was a first step in that direction, but I'm thinking it probably doesn't tap the potential cloud content market to it's full potential. Game Engine editors like Unity and Unreal should ideally be able to interface nicely with Houdini driven cloud based asset services that provide either tools to generate assets, or finished assets. LOD generation should be optional for everything. Support some kind of abstract material representation perhaps.
</2c>