Character FX & Crowds Production Talks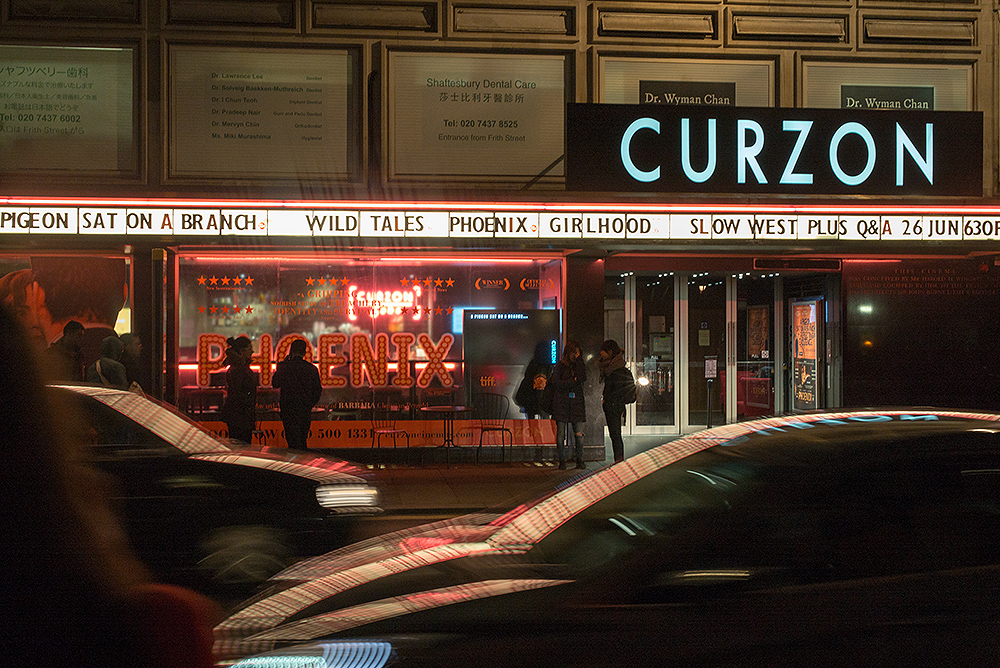 SideFX and the London Houdini User Group are proud to present the Houdini for Character & Crowds Knowledge Workshop. Join us for an amazing day of educational presentations by some of London's top Houdini artists. Learn how firms such as Axis Studios, Framestore, The Mill, Lunar Animation, and NineteenTwenty are using Houdini's character fx and crowd tools in their work!
This event takes place on Thursday January 24 from 8:30 AM until 5:00 PM GMT at the Curzon Soho. This renowned venue is located at 99 Shaftesbury Avenue in London and the nearest tube station is Leicester Square.
Breakfast and Lunch are included!
SCHEDULE
Hair and Fur Grooming in H17
KAI STAVGINSKI | SideFX
Feathers: From Model to Groom to Render.
CHRIS KING | Nineteen Twenty
Mountain Men: Nature's Thread
DAVID DEACON | Lunar Animation
Character FX in H17
JEFF WAGNER | SideFX
Hair, Feathers and Fur
HUDSON MARTINS, PHILIPP BUSCHAUER & CAMILLE FOURNIOLS | Axis Studios
Awakening the Crowds for Nike's 'Phantom'
DAN YARGICI & ADAM DROY | The Mill
Framestore Creatures & Houdini
AHMED GHARRAPH | Framestore
Note: All presentations will be recorded where permissions are made available and posted on SideFX.com after the event.
PRESENTERS
Hair and Fur Grooming in H17 | 9:30 AM
Kai will explore examples of hair styles and challenges, and explains how to tackle them, from grooming to details & rendering.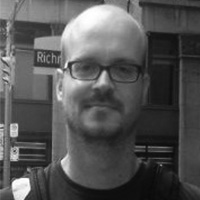 Kai Stavginski | SIDEFX
PRESENTER BIO | Kai Stavginski has been a Senior Technical Director for SideFX Software since 2014. In that time, he's mostly been busy in the areas of shading and fur tools. He started in the industry as a generalist in 2004, spent some time as a rigger for an animated feature and then created VFX for major Hollywood blockbusters for several years. He used Houdini to get the job done and now uses his extensive industry experience in his development work on the software itself.
Feathers: From Model to Groom to Render | 10:30 AM
Presenting nineteentwenty's creature work on recent spots for Royal Marines and KFC. Chris will be focusing on the use of Houdini for the feathers from model to groom to render.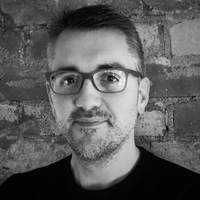 Chris King | NINETEENTWENTY
PRESENTER BIO | Chris is the Head of 3D at nineteentwenty. He has over 15 years' experience in vfx, specializing in lighting, look development and fx. Chris started his career in London working on films from Harry Potter through to Thor. He then went further afield working in Vancouver and now Bristol. Chris was tasked with setting up and leading the nineteentwenty 3d department.
Mountain Men: Nature's Thread | 11:00 AM
David will be presenting an in-depth look at the TV spot 'Mountain Men: Nature's Thread', a project Lunar Animation recently completed. Covering the workflows and technical challenges involved in the creation of the piece. Set in a world made entirely of natural fibres, including the characters that are also connected to and woven from their environment.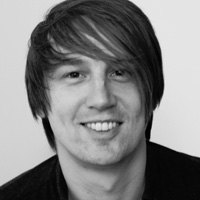 David Deacon | LUNAR ANIMATION
PRESENTER BIO | David has a decade of experience in animation and video game development. He is now one of the founders of Lunar Animation, and heads technical aspects of production.
Character FX & Cloth in H17 | 1:00 PM
Houdini makes an excellent platform for providing all kinds of FX work on top of characters. This presentation will look at applying various different effects to characters including, dynamic fur, dynamic skin secondary effects, muscles and more. Jeff will also explore the use of the new Vellum solver for cloth, fur and jiggly stuff. There will also be a tour of the various procedural tools available to riggers and character FX TDs to see the many possibilities to pushing the boundaries of character FX work.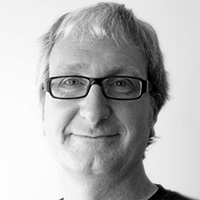 Jeff Wagner | SIDEFX
PRESENTER BIO | Jeff "Old School" Wagner has been a part of the SideFX Software support team from the early days of PRISMS leading up to today's Houdini. Over the years he has accumulated a vast wealth of knowledge and insight and is regarded by many as a true Houdini Guru. If you've encountered him online or watched one of the tutorials then now is the opportunity to meet him in person.
Hair, Feathers and Fur | 2:00 PM
The talk will walk through the process from deciding to use Houdini for hair simulations, feathers, fur to technical solutions and challenges as well as where we see the use of Houdini as a future main CFX tool in Axis Studios.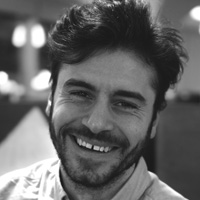 Hudson Martins | AXIS STUDIOS
PRESENTER BIO | Hudson is the Head of FX in Axis Animations and operates a team of talented Houdini FX artists as well as In-engine VFX Artists.After studying Engineering Hudson decided to study animation. He studied Maya but discovered Houdini and never switched back. After his studies he joined Milford Studios in Stockholm as a Houdini FX artist. Thereafter he joined Axis Animation where he also had the opportunity to run the FX-department and has been doing since three years back. Despite being a manager and working more from a strategic point of view, Hudson still engages in technical development as well as shot execution regarding various aspects of Houdini.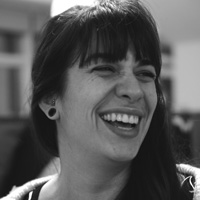 Camille Fourniols | AXIS STUDIOS
PRESENTER BIO | Camille works as Gooming Lead Artist in Axis Studios and part of the character department.She studied in Supinfocom Arles, known as Mopa now based in south east of France. She started working as a generalist and groom artist in advertising studio in London before joining the Axis team in Glasgow where she started using Houdini as her main grooming tool. Working very closely with the character artist, Camille also makes sure everything is working technically and ready for other departments to use. She is currently heavily involved in coaching new team members as well as other co-workers in the character department to be more familiar with hair and fur grooming using Houdini.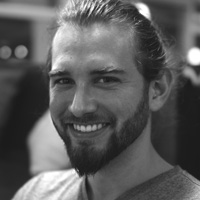 Philipp Buschauer | AXIS STUDIOS
PRESENTER BIO | Philipp Buschauer is a Houdini FX TD at Axis Animation working on tool creation/building setups and shot production.After studying Media Technology & Design and Digital Arts in Austria he moved to Stockholm to work in animation for commercials before joining Axis in Glasgow. Together with the character and rigging teams Philipp is part of creating a Hair/Fur workflow with Houdini at it's core and helping artists coming from other dcc packages to get started using the dynamics tools in Houdini.
Awakening the Crowds for Nike's 'Phantom' | 3:00 PM
3D Artist Dan Yargici and VFX Supervisor Adam Droy walk us through the decisions and technical processes behind The Mill's Houdini-based crowd solution, used to deliver 50+ shots for Nike's epic "Awaken the Phantom" campaign.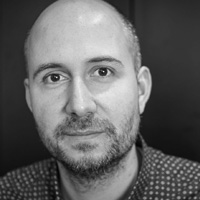 Dan Yargici | The Mill
PRESENTER BIO | Dan is a highly experienced 3D Artist working out of The Mill's London studio. Dan has an impressive portfolio spanning over 20 years in the industry. He has been involved in many of The Mill's most high profile and technically challenging projects including Audi 'Pure Imagination', Lloyds 'The Running of the Horses', and O2 'Follow the Rabbit'. Having worked primarily as a generalist throughout the beginning of his career, Dan's inquisitiveness eventually set him on a path towards increasingly technically focused projects which have enabled him to bridge his creative instinct with the tools and workflows needed to bring his ideas to life on the screen. His other creative highlights include Virgin Media 'Delivering Awesome', Lexus 'Shift', and Three 'Go Binge'.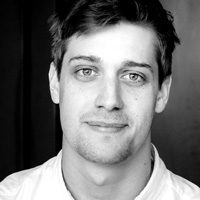 Adam Droy | The Mill
PRESENTER BIO | Adam Droy is a highly regarded VFX Supervisor and 3D Lead Artist in The Mill's London studio. As VFX Supervisor Adam is regularly on set for many of The Mill's most complex CG projects including the likes of Nike 'Awaken the Phantom' to ensure that the job runs smoothly all the way through to delivery.Some of his most recent credits also include Audible 'Unforgettable Moments' and Amazon 'Can You Feel It'.Other creative highlights include the multi-award winning Waitrose 'Coming Home', the humourous Three 'Go Roam', featuring a fully CG hybrid creature and the adrenalin infused Virgin Media 'Delivering Awesome.' Adam has also played a key role in iconic, complex CG projects such as Lynx 'Fallen Angels', Audi's multi award winning 'Hummingbird' and Smithwick's 'Squirrel'.
Framestore Creatures & Houdini | 4:00 PM
Ahmed will dig deep into Framestore's creature archives, presenting a menagerie of characters from standout projects across the years. He will discuss the challenges of creature creation, and how certain challenged were overcome using Houdini's arsenal of tools and solvers.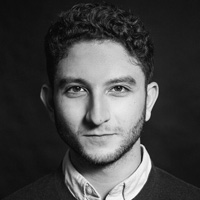 Ahmed Gharraph | Framestore
PRESENTER BIO | Ahmed Gharraph returned to Framestore as Joint Head of CG in 2017, after a brief absence working on Star Wars: The Last Jedi and Ready Player One as Lead FX artist at ILM. Ahmed's Framestore credit list includes major advertising hits such as McDonald's 'Reindeer Ready', Sainsbury's 'Mog's Christmas Calamity' and Shell V-Power 'Shapeshifter'. After gaining a BSc in 3D Computer Animation at University, Ahmed moved straight into the CG department at MPC, in 2007. He built up his skills as part of the commercials team, helping to win numerous accolades, including VES Awards for the iconic Cadbury 'Spots v. Stripes' campaign. In 2011 he made his move into film, working at Double Negative on several high profile projects including Captain America, Skyfall, Godzilla and Thor: The Dark World.
---