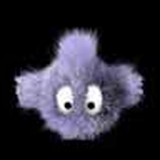 haggi krey
haggi krey
Hi,
I'm just developing a crowd workflow. The plan is to do animation, setup and shading in Maya, simulate in Houdini and export the crowds back to Maya via USD. I thought it could be a good idea to export the crowd character as USD from Maya. This way I can define geometry groups for shading. They appear in the solaris USD tree as groupA and groupB as you can see in the image.
Unfortunately these geometry groups are gone if I export the simulated agents what is visible here.
Is there a way to keep these groups or get it back after sim? I attached the example I worked with as zip.
Great, thanks for the pscale hint.
Hi,
just testing import/export for crowdsimulations between Maya and Houdini. I imported my agent via USD and the scaling is not adapted to Houdini units. Is it save to use a transform node just after the agent sop and scale it down, or can this create some unwanted sideffects? Another way would be the usage of the scale parameter in the crowd source sop. Any ideas what's better?