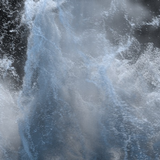 Mirco Paolini
Mirco_Paolini_VFX
About Me
---
Lead FX TD @ IXOR VFX and FX TD Freelancer
Good evening,
Here's one of my R&D tests about Flip fluids in new Houdini release.
//Some tec info
Flip Particles:about 12 mil
Mesh Polys: about 4 mil poly
Sim time: 4 Hours
Frames: about 300
Machine specs: I7, 8 GB Ram
//
hope you'll like it,
Mirco
Here's the video
http://vimeo.com/39265315
[
vimeo.com
]
Hi all,
I'm working on my gradutation Thesys in witch I'll make some liquid simulation comparison between Fluent and Houdini. I'll attach a pdf in wich is described a liquid
simulation made with Fluent…I can't achieve that setup to have the similar results in Houdini:The shape that assumes the liquid in the simulation step illustrated in
the pdf…Can someone help me to achieve that correct setup?many thanks… I've tried both sph and grid based fluid.