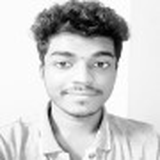 Jahir Hussain
Zak1497
About Me
---
Hi,i am currently working as a Jr.FX Artist at a studio in India and am a big fan of Houdini and willing to learn it as much as possible with having fun and enjoying the process of learning.
As far as i have tried,after doing the hair generate,those curves can be taken into crowds as a layer with rest pose as a clip/state and then after the crowd sim is done,the agentvellumunpack node blends/deforms the curves from rest clip to whatever clip the crowds are performing.
Adding a test screenshot above.
Hi all,1st time trying mardini.Tried to do a little scene here with grass and some dew drops.Could have made the shader even better but this is what i could achieve within the time limit.Hope you like it!
Hey,any idea on when the steam version of houdini indie will be updated.I see the update in the sidefx website but not inside steam's list.Will it take time to get updated in steam?Thanks!