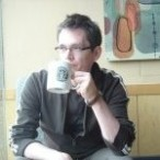 Ash Oakenfold
aoakenfo
I'm looping over each primitive and the values I calculate are altered (signs changed) at the end of the for loop. I'm showing the normal in this example.
@N = @N; is the only thing in the attrib wrangle. Why is it different? And how can I keep the value?
Nevermind! It appears to break down at higher resolutions…so…I don't really know what the problem is (still) but I don't think it's Houdini.

Thanks!